Your Simple, Safe and Secure Cloud Storage Provider
Sign Up Now and get 29 GB for Free
Sign Up
Security
We love security, it makes us feel good, and we know it makes you feel good too. We love privacy too, and we all respect that. You can rest assured that we take security very seriously, it's our number one priority.
Simple to use
Phatdock is so simple to use, there's not even much point explaining it, you've got better things to be doing anyway, that's why we've made it easy as we can. Even an idiot could use it, not that you're an idiot of course!
Sharing with Family or Friends
We know you love to share! Share your latest photo galleries with friends and family, your calendar, your music, or anything else you want. Share it publicly, or privately. It is your data, do what you want with it!
Everywhere You Are
The only thing you need is an internet connection, leave the rest up to us! You can access PhatDock with any web browser, operating system or mobile device keeping you in the loop with work and play anywhere in the world.
Back Up
We all know that we're using more and more storage and this will only increase with time. Backing up your stuff is so easy with PhatDock, you'll wonder why you've always found it so boring and such a hassle before.
Absolutely Free!
Phatdock is absolutely free, there's no catch! But you can't get something for nothing right? Well you can with PhatDock. That said, if you need more PhatDock in your life, one of our power accounts is only an upgrade away!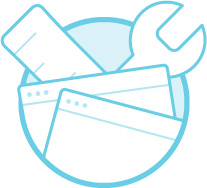 Our Security System
From day one our team has been working around the clock to ensure Phatdock is a highly secure cloud solution. We use quality, state of the art data centres placed in strategic locations around the world to ensure maximum reliability and redundancy. Your data is encrypted end to end for highest security and confidentiality. Phatdock also lets you restore data that was deleted accidentally and find previous versions of files you modified too.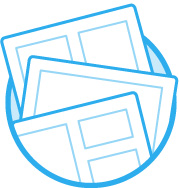 The PhatDock platform has been build from the ground up to support all browsers including Internet Explorer ( IE9 & above), Firefox, Chrome and Safari and it can be used within all the major operating systems such as Windows, Mac OS and Linux. We also fully support iOS and Android devices via web and our mobile client as these days we can be using any number of different platforms at once. We've got it all covered so you can have it all covered too!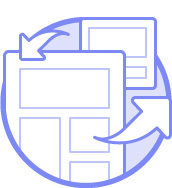 Share your photo galleries with friends and family. You can give them access to view and download your pictures and also upload their own. Send a link to anybody you choose, and control whether they can share those photos with anyone else. You're the owner and you're in total control. And guess what? If you use this option within 5 days of signing up, we'll match the amount of capacity uploaded to your Photo Gallery, for free! Multi Devices
These days we're always on the move and thanks to the recent developments in smartphone technology, we have been liberated from our desks and offices. With Phatdock you can access your data on any platform. With our Android or iOS clients you can work with your files on the go and synchronise your favourite folders seamlessly between your desktop and laptop devices allowing you to work remotely. Even on the beach!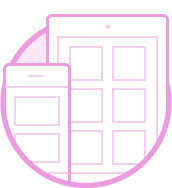 With Phatdock you can keep all your files, contacts, photo galleries, calendars and more synchronised amongst all your devices, so you always have access to your friends, family and colleagues wherever you are in the world. With Phatdock Documents you can collaborate with up to 5 other individuals to work one .odt or .doc files securely within the browser, which then can be shared on Phatdock or via public link.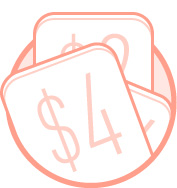 Power Users!
As a PhatDock user you can gain extra storage by bringing on board as many of your friends, family or work colleagues as you like. Whilst, for most, the generous 50GB capacity of the free account is more than enough, if you are hungry for larger storage and higher transfer speeds you can upgrade your account, at anytime, to one of our Pro accounts reaching up to whopping 1TB in capacity for a small monthly fee.
Get your 29Gb and learn more of how you can get extra storage for free.
Get 29GB Free